Are Your Windows Ready For Winter?
The snowfall we had a couple of weeks ago might have felt like a wake-up call:
Winter is on the way!
According to The Kansas City Star, "the Farmers' Almanac is predicting a very cold winter for the Midwest" this year.
As we spend even more of our time inside our homes lately,  you're likely thinking less of driving in snow and more about winter at home. So how do you prepare your home for winter?
Let's start by asking which winter vision you expect from your home:
Lots of cozy days watching the snow fall in front of the fire.
Warm fuzzy socks, sweaters, and blankets trying to combat the chilly breeze from your drafty windows while still paying extra for heating bills.
If your expectation is the drafty one, then your windows likely need to be replaced. How can you really know if replacing your window would make a big enough difference?
The Winter Window Challenge!
To find out if windows really had an impact on a home's energy efficiency, we did a window challenge: Single Pane Window vs Triple Pane Window.
The Window Challenge
Single Pane Window VS Triple Pane Window
The Challenge: Which window is the warmest on a cold winter day? We measured both windows in the same house, on the same overcast day. The outside temperature was 23 ºF. 
Single Pane Window Performance
 We measured the temperature of the single pane window. It's inside temperature was 32.9 ºF –  only 10 degrees warmer than outside! Burr!
Triple Pane Window Performance
In the same house we installed triple pane windows with krypton gas. It was still only 23 ºF outside, but the triple pane window was 62.6 ºF. 
Window Challenge Winner?!?!
Triple Pane by a long shot! It was 30 degrees warmer than the single pane! 
Triple Pane Window VS Wall
Out of curiosity, we measured the temperature of the wall to see if the window could perform any better. The wall measured 65.4 degrees. Only two degrees warmer. So essentially, with a triple pane window, your windows will provide as much insulation as your walls.
Try Your Own Winter Window Challenge
You can easily do your own challenge. You don't need exact measurements, you can detect a difference pretty quickly simply by touching the window. Does the window feel colder than the same wall it's on? If yes, then likely it's time for a window upgrade!
Get Your Windows Ready for Winter
Just think of the energy savings and increased comfort if you were to upgrade your windows to energy efficient.  Your windows could be as insulating as your walls. No more throwing money out of the window!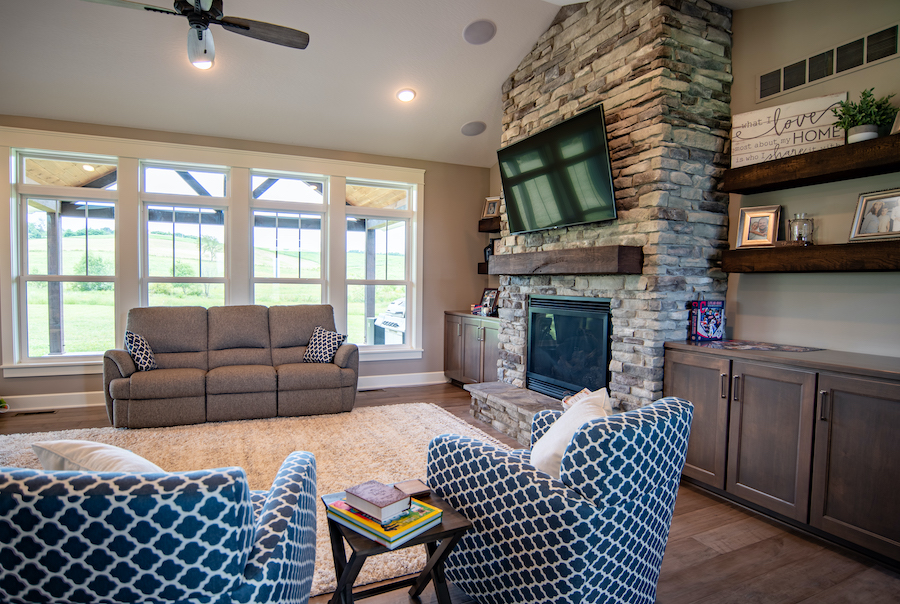 So go ahead, and get cozy. Find the replacement windows that will add beauty and warmth to your home.
You might be wondering, how can I make sure to get a window that is actually energy efficient?
Look for our article next week: 3 Things to Look for in a Replacement Window.