Kansas City Double Hung and Casement Windows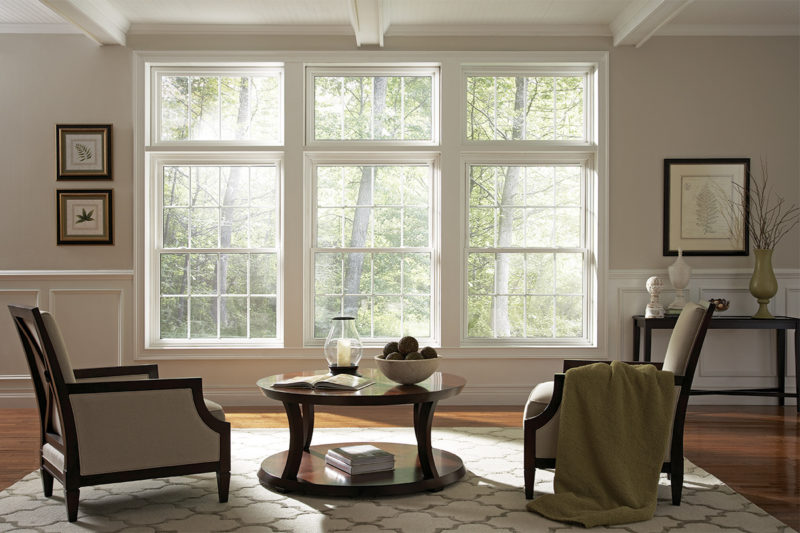 Kansas City Double Hung Window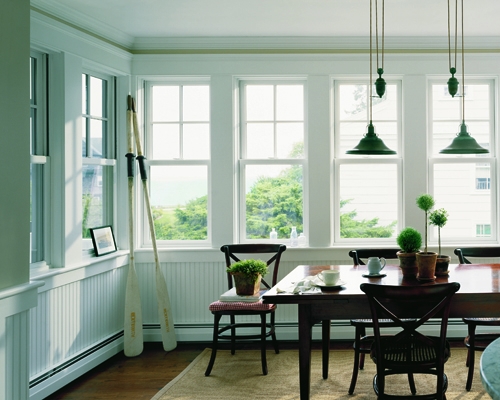 The Kansas City Double-Hung Window is a Classic and one of the Most Popular choices for replacement windows.
What is a Double-Hung Window?
First, let's explain what a window sash is. The window panes of glass are held together by a window sash.  The sash sits inside the window frame and moves up or down.
A Double-Hung Window Consists of the Following:
Two operating sashes – one on top and one on the bottom
Sashes move vertically up and down, allowing the window to open
Both lower and upper sash tilt inwards for easy access for cleaning while the screen stays in place.
Kansas City Casement Window
What is a Casement Window?
Kansas City Casement Windows operate much like a door; they are hinged on one side and use a hand-crank mechanism to open outwards.
Advantages of a Casement Window:
An Uninterrupted View – One large panel that opens outward, results in an unobstructed view that brings the outdoors in
Maximum Ventilation – Since the entire panel opens, casement windows are one of the best windows for airflow.
Features – The washability hinge provides easy access to both inside and outside of window for cleaning. The folding handle tucks conveniently out of the way of most window treatments and provides a clean, finished look.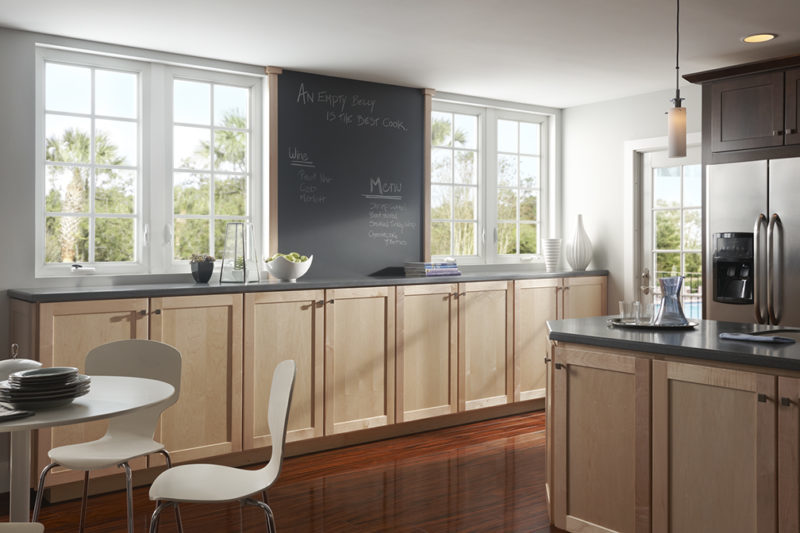 Trying to Decide Between a Casement Window or a Double-Hung Window?
While there are no hard and fast rules, a modern casement window is usually considered more of a modern or contemporary look, while double-hung windows are more traditional or historic. The choice will be important to consider in the overall look and curb appeal of your home. Windows play a major role in architectural appearance.
Casement windows work well over a counter or sink, because they are easy to reach and open with the crank, while a double-hung window would be difficult to open. Still want the look of a double-hung window over the sink? Add grids to your casement window to imitate the look and feel you desire.
if a casement opens onto a deck, it might block a pathway. A double-hung window might be more suited for this situation.
In a bedroom it is important to pick the best window to provide egress from the room. it could be a casement, or double-hung window depending on which will allow the easiest escape.