KANSAS CITY GARDEN WINDOW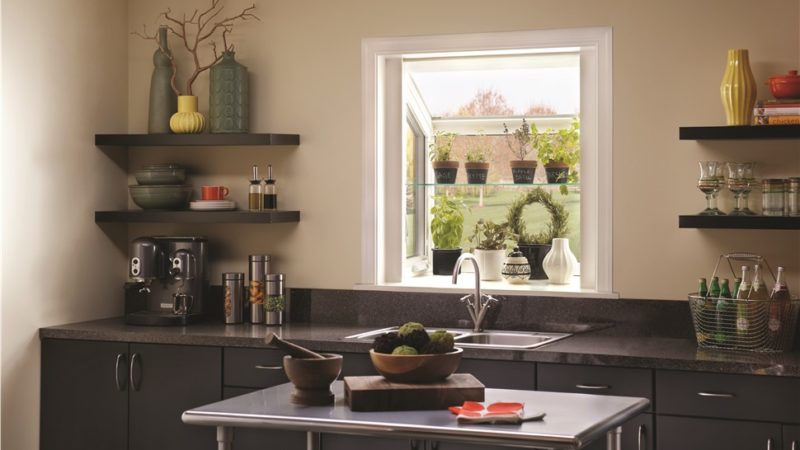 Kansas City Garden Window
Calling all Nature Lovers!  A Garden Window brings the outdoors in. A Kansas City Garden Window will add natural sunlight, make a room seem even bigger and give you an inside garden!
Garden
 Window Features:
Design:  Extends Outward Giving Depth and Light to a Room.
Ventilation:  Side Windows Slide Open with a Crank Handle for Ventilation.
Features: Completely Assembled with 1
" Oak Veneer Seat Board (unfinished), Twin Sealing, Fully Screened Operating Casements with Exterior Glazing, Top Sloped Tempered Insulated Glass, Easy Access Dual-Point Locking Operator, Fold-Away Handle, Snap-In Corner Slope Closure Profile Seals Tight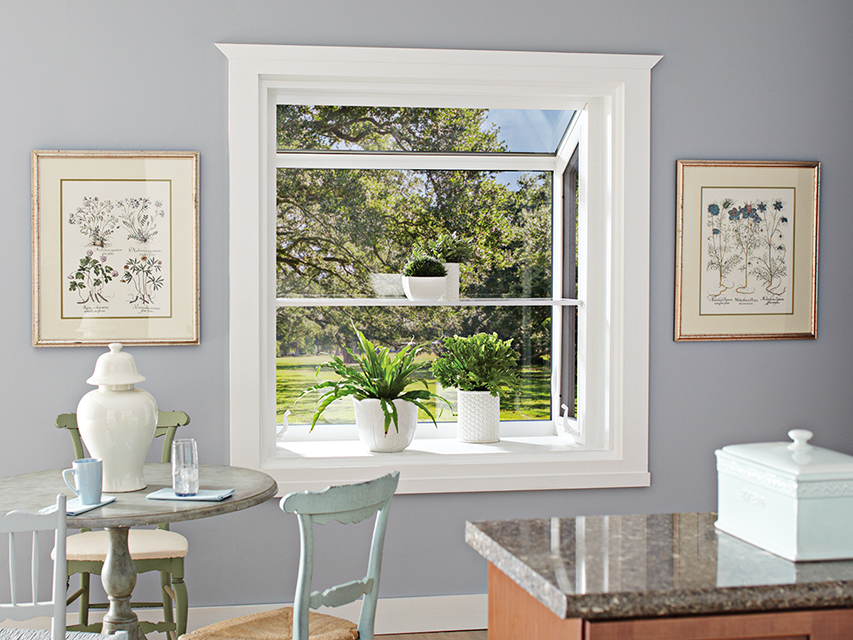 What Will You do With Your Garden Window?
Add a theme to your room with succulents, herbs or fresh flowers year-round. Have your favorite seasoning at your fingertips even in the winter. The sun can still reach your plants while the snow falls outside.
Need to eat more veggies? Baby vegetables require less depth to bloom. Cherry tomatoes, peppers and radishes are a good fit for a garden window. For an herb selection you might choose basil, chives and oregano.
Fragrant herbs are rosemary, lavender, spearmint and peppermint.  You'll have the best smelling house in the neighborhood!
Succulents are popular and beautiful, adding charm to a room.  If the garden window gets a lot of sunlight you might try cacti and succulents.  Petunias and geraniums will also do well.
Not interested in taking care of a garden?  These windows can also store collectibles or your favorite dishes.
Although often found in the kitchen, garden windows can add pizazz to any space including bedrooms and living rooms.
You'll love your new garden window, and we would love to help you with your design.
Please contact us for a free in-home design consultation.