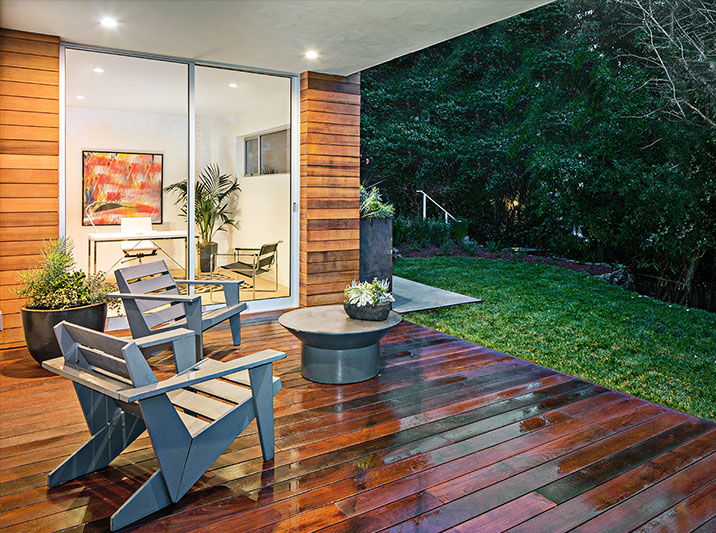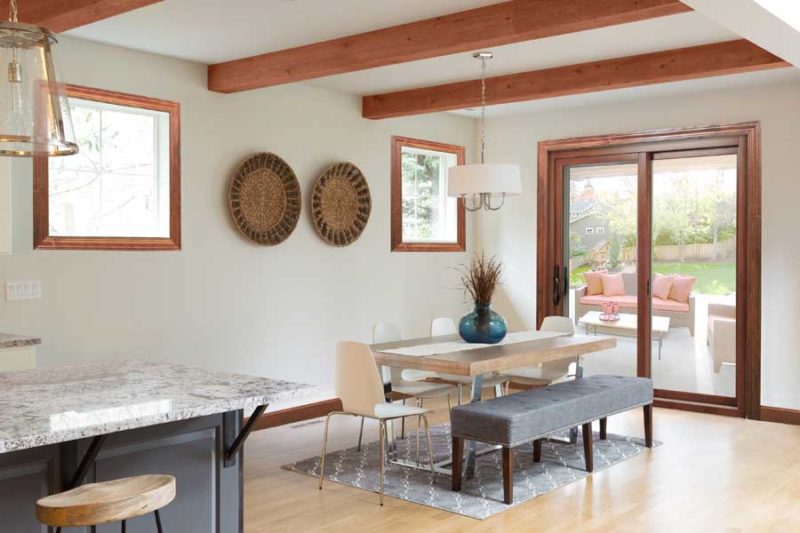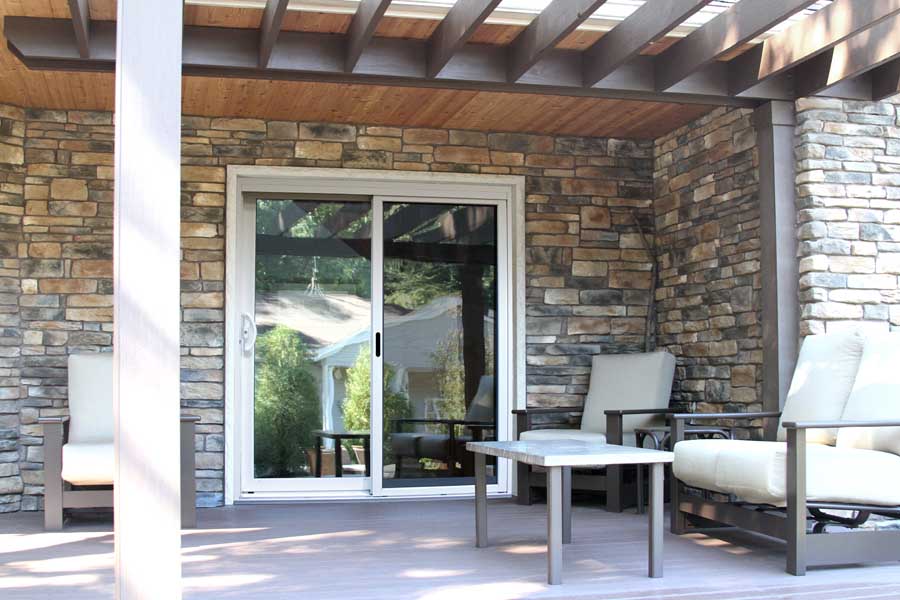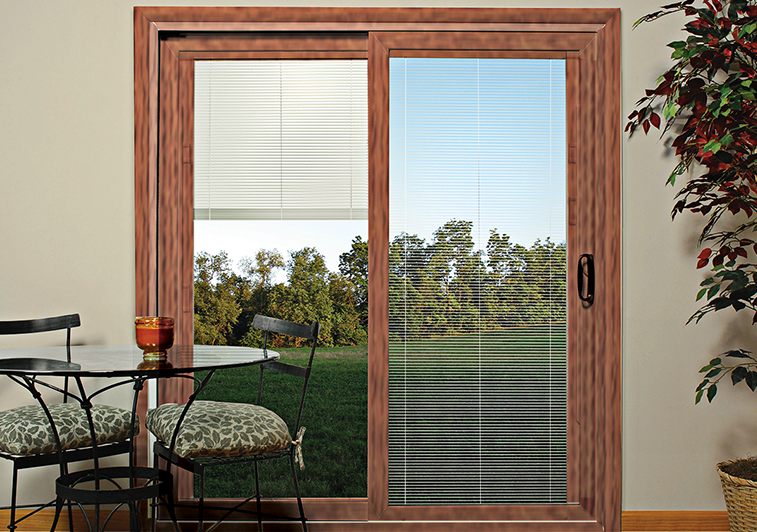 Patio Door
An excellent way to increase natural light, show case your yard, gather friends and family together and bring the outdoors in.
Just imagine those perfect summer evenings, bringing out your favorite KC BBQ fixings through your Kansas City patio door to serve to friends and family.
Patio Door Characteristics:
Ease of Use:
Easy Glide System, doors glide open with fingertip ease.
Heavy duty screen with anti-racking system ensures smooth operation.
Security:         
A keyed lockset, a thumb-turn deadbolt and a kick-lock. These three separate locking points help ensure the security your family deserves.
Double Strength 1" thick glass
Custom Design:
These doors are customized to your design preference in three ways:
Industry-leading ergonomic design
Custom grooved glass styles, numerous shapes and textures available.
Dimensions designed for your home
Strength:
Constructed with a heavy-duty mainframe and superior strength fully welded and     reinforced sash.
Long-Lasting:
The roller system is made from a non-corrosive technologically advanced composite material.
Options are available such as:
Innovia Blinds with lit and tilt that works inside the glass
Pet Screens.
Pro Tips: Brighten a dark space with two or three panels of glass.  Free up space for furniture by replacing a door that swings outward. Open up your bedroom to a new deck! Think of all the possibilities with new patio doors! Give us a call and we will help you design your space.
Video Chat Appointments Available / Financing Options Available